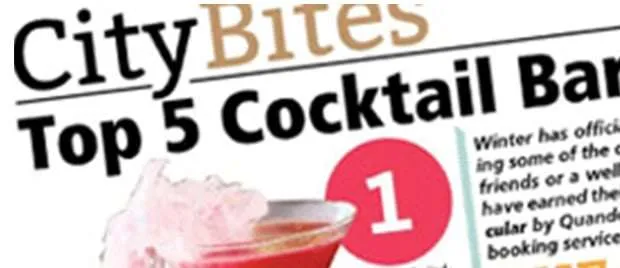 TOP 5 Cocktail Bars in Sydney
One of Sydney's most popular venues, Gino's Kitchen & Cocktails: Darlinghurst can be found in the heart of Victoria Street. The menu has to be seen (and eaten) to be believed. With an endless selection of cocktails and amazing food, you'll be easily be able to spend the entire night here!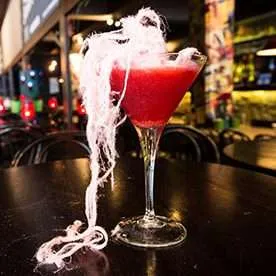 TOP 10 RESTAURANTS IN GINO'S KITCHEN & COCKTAILS: DARLINGHURST
Walking down Victoria Street, it's impossible not to notice this inviting little spot. Part restaurant, part wine bar, part cocktail lounge, it's full of people enjoying themselves. You can't help but wish to be one of them. Gino's Kitchen & Cocktails: Darlinghurst's gorgeous Darlinghurst interior is filled with Hummingbird wallpaper, tea light candles and ivy intertwined with fairy lights. It's a sexy, intimate space, set to a soundtrack of laid back beats….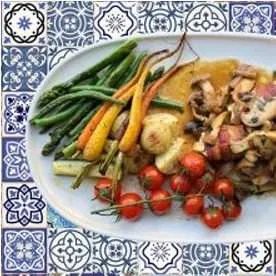 GINO'S KITCHEN & COCKTAILS: DARLINGHURST
Fitting in somewhere between a wine bar and a restaurant, Gino's Kitchen & Cocktails: Darlinghurst is a cool new haunt designed around the concept of sharing. Even on a 'school' night, GKC is chockers full of hip locals and in-the-know bar hoppers. The wine list is impressive but don't mistake the dishes for second-rate fillers…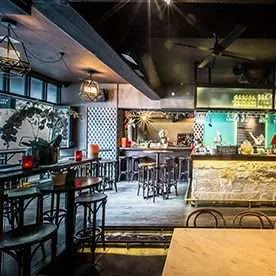 GINO'S KITCHEN & COCKTAILS: DARLINGHURST
Decked out like garden wine bar, complete with fake ivy hanging from the roof and little twinkling lights, the Gino's Kitchen & Cocktails: Darlinghurst draws a broad crowd with street food, pizzas and delicious cocktails for those who like a hit of nostalgia with their hooch…